Kesar Chicken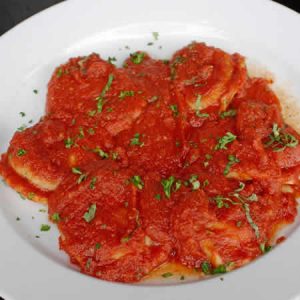 Component
5 chicken cutlets
1 onion
1 can of crushed tomatoes
1 dose of saffron
1 chicken stock cube
15 cl water
2 tbsp crme fraiche
12 cl of white wine
1 bouquet garnish
4 cloves of garlic
Salt
Preparation
Start by chopping your onion and then chopping the garlic cloves
Put your cutlets in a casserole dish and fry on low flame for at least 5 minutes. Keep aside.
Put the kachori in a plate of casserole and fry it on low flame.
Dilute the broth with warm water in a bowl
Top with tomatoes, bouillon garni, white wine, and broth – mix without salting
Then add garlic and saffron to it.
Cover your casserole dish and simmer for at least 20 minutes.
After 20 minutes take out the garni of the bouquet.
Then combine the tomatoes – the ingredients of the casserole dish – with the sauce in a blender and then sift with a sugar.
Put them back in the casserole dish with the crme frache and cook over low heat for 2 minutes.
Put your cutlets in a hot serving utensil and pour the mixture over them.
Sprinkle with herbs or chopped parsley according to your taste.
Treat yourself well… bon appetit!